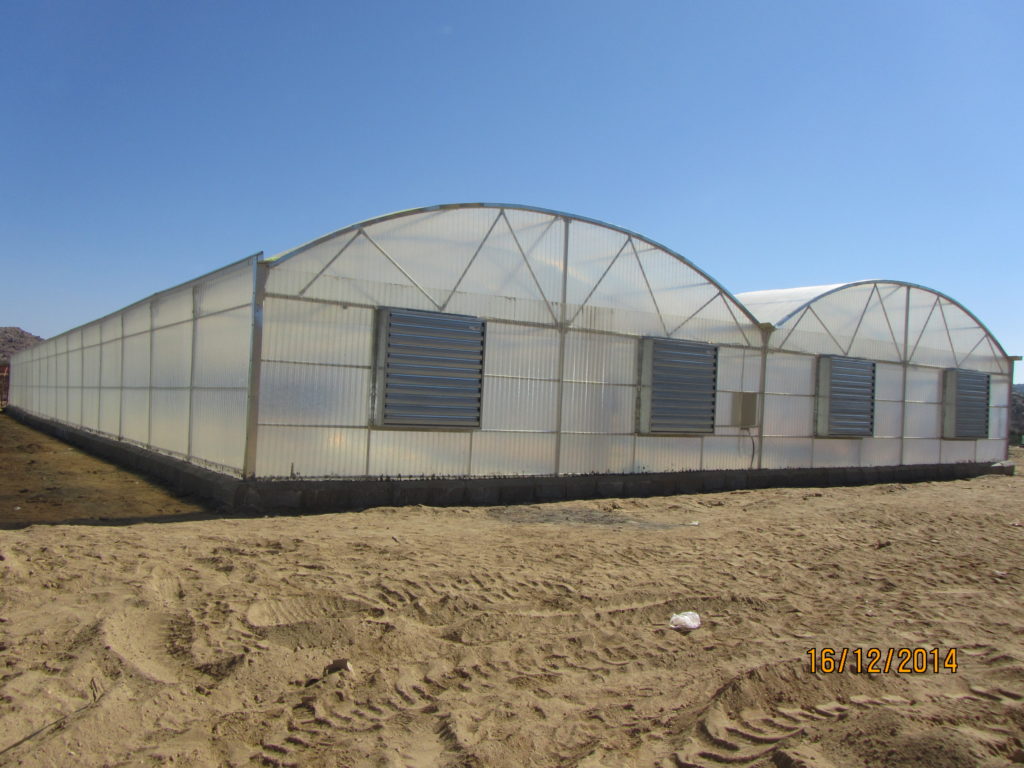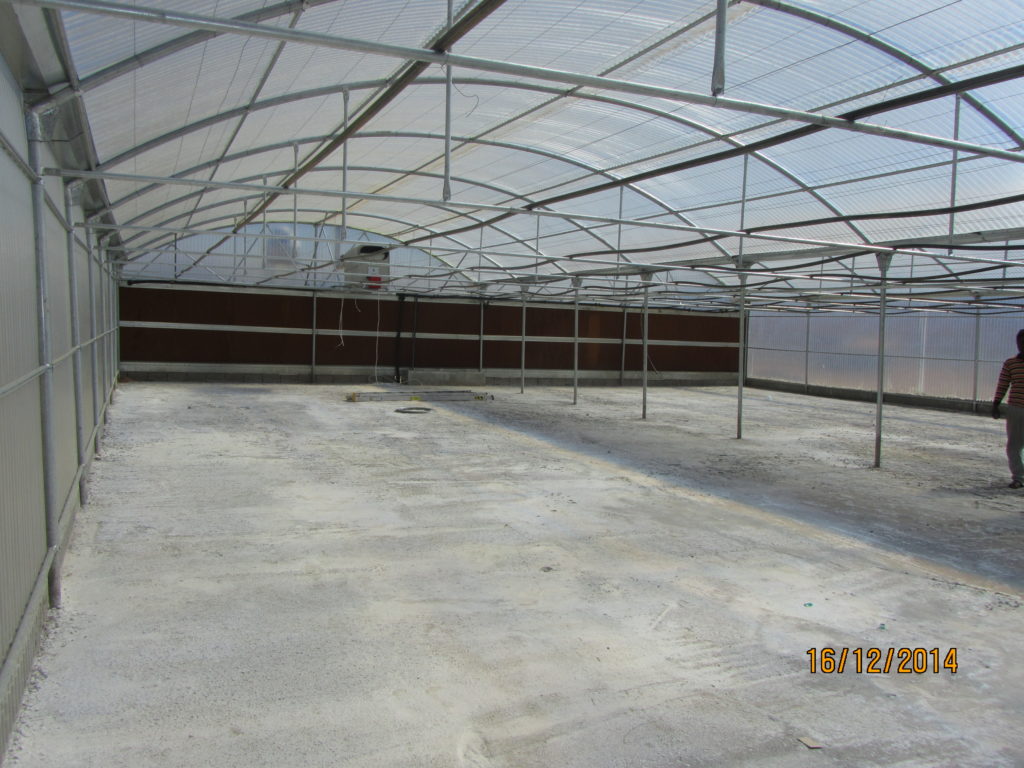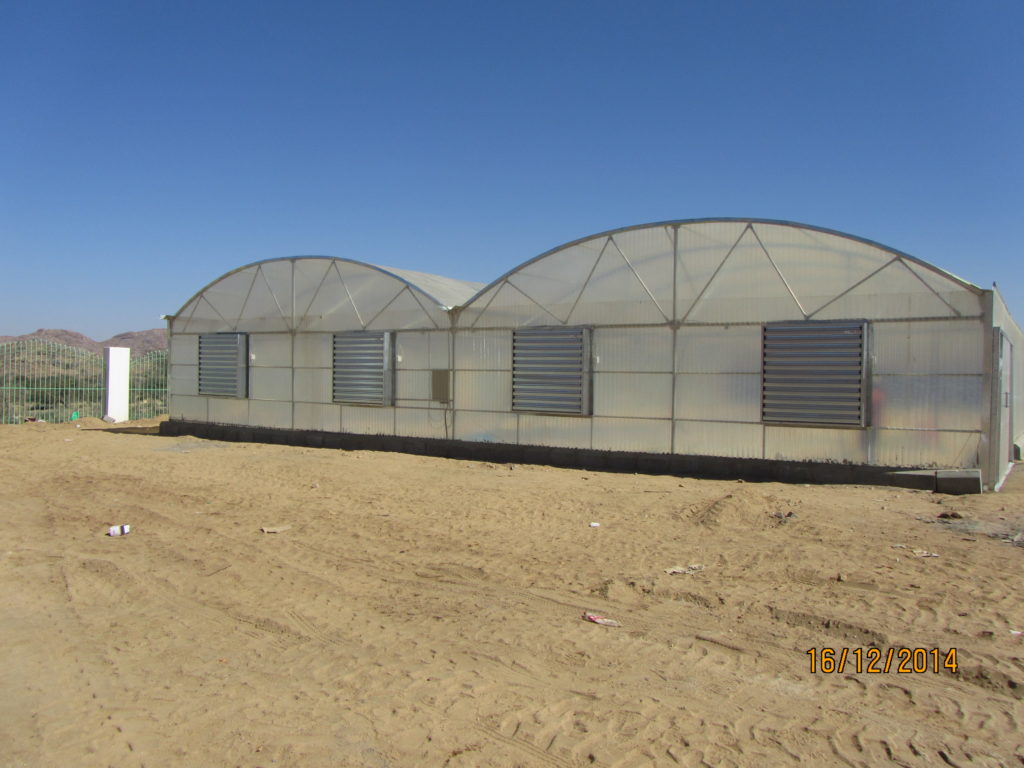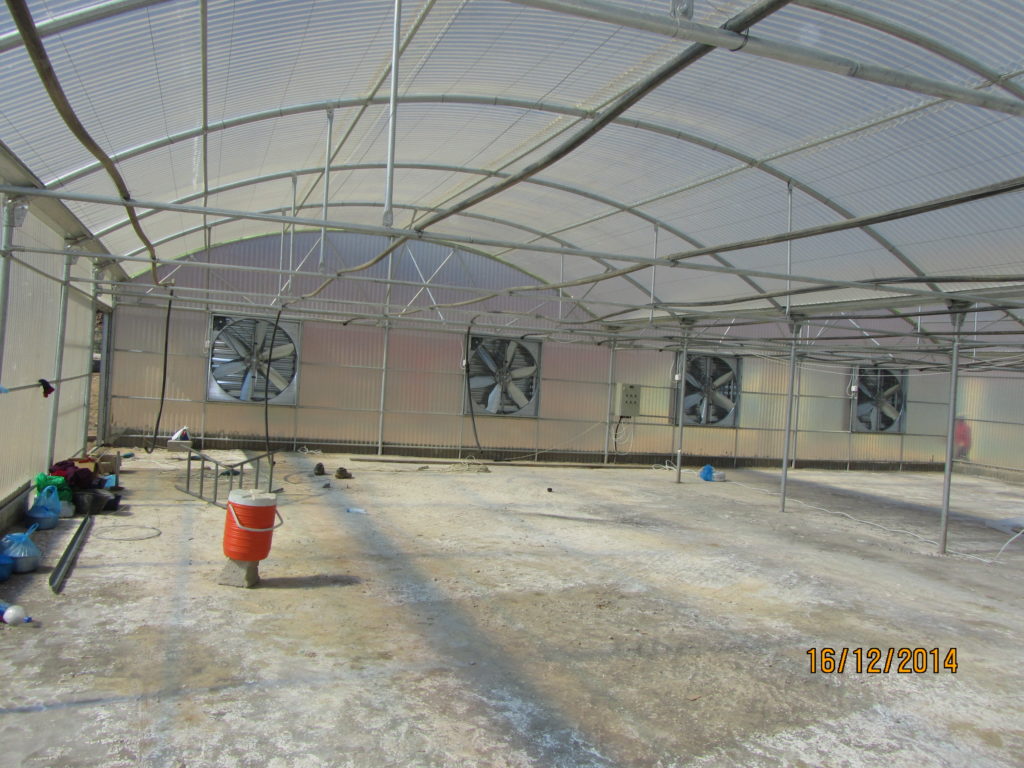 Two-sided unit hall and roof in the form of an arc, with cooling and heating system, and the roof is covered with fiberglass cover.
The hall list the sides and the shape of the roof in the form of an arch. As a result, plants get maximum light: sunlight dissipates above the roof surface. It is therefore the most preferred alternative to global warming for those crops that need a lot of sunlight, and the lounges are equipped with a cooling and heating system.
The lounges are covered with a fiberglass cover that features many specifications including:
Light transmittance 80–92%.
Cold resistant.
Resistant to temperatures from 40 degrees to 140 degrees.
Homogeneity in fish.
Less UV transmittance.
Accuracy in ripple scales.
Specific density 1.4 g / cm 2 .