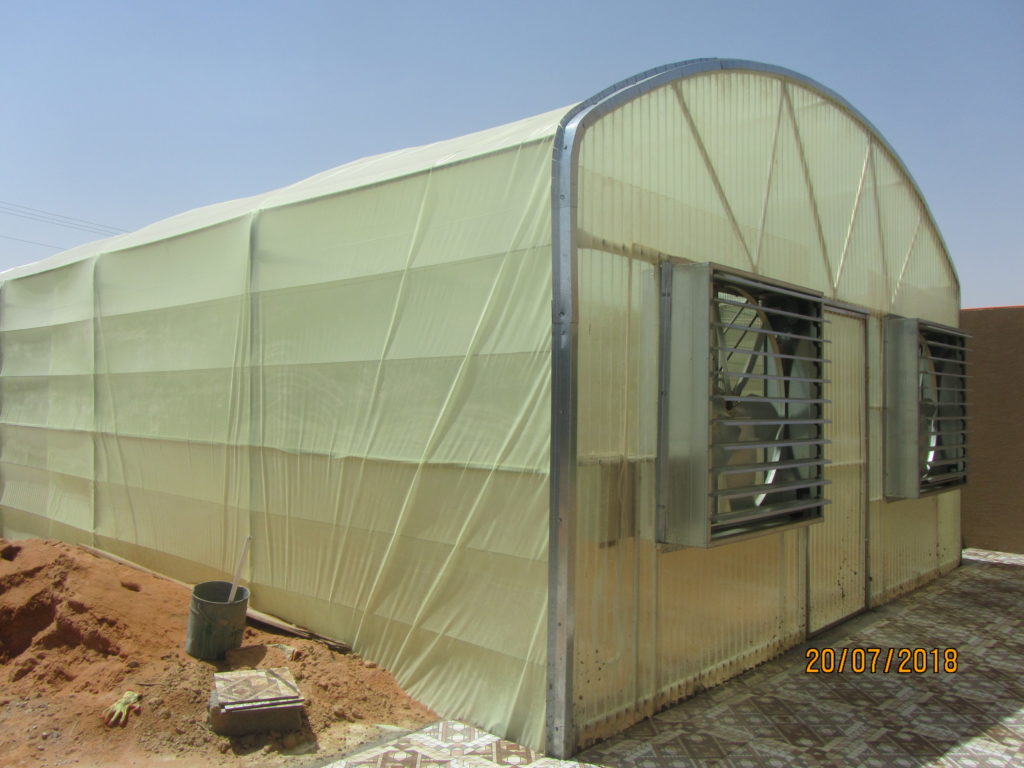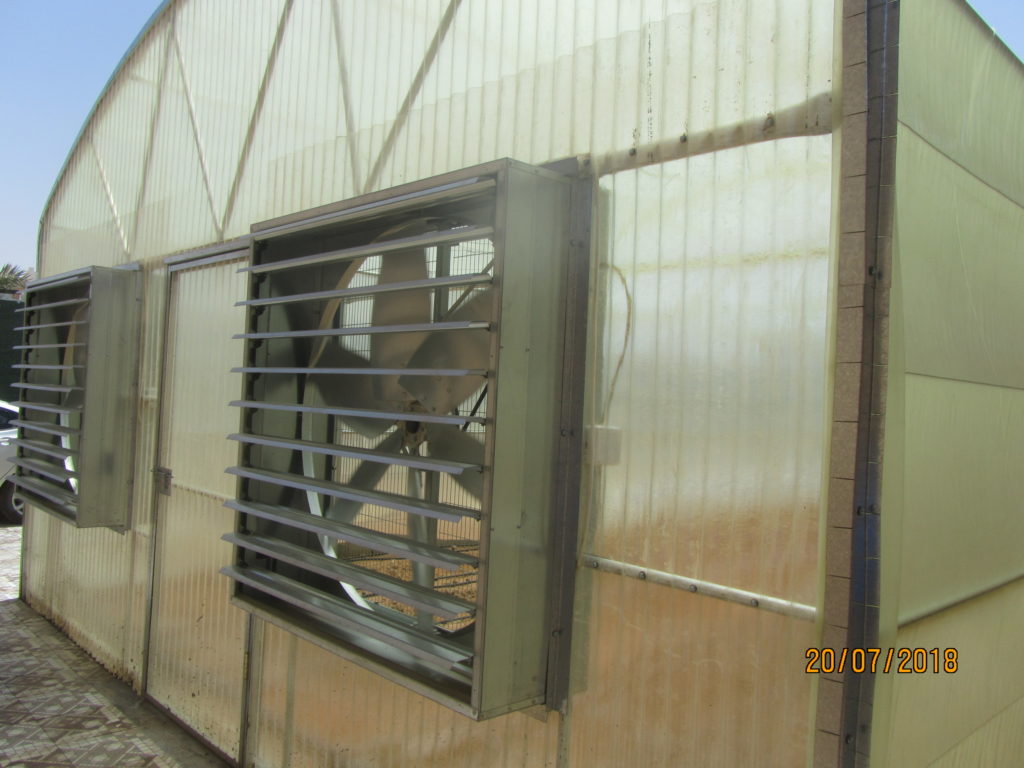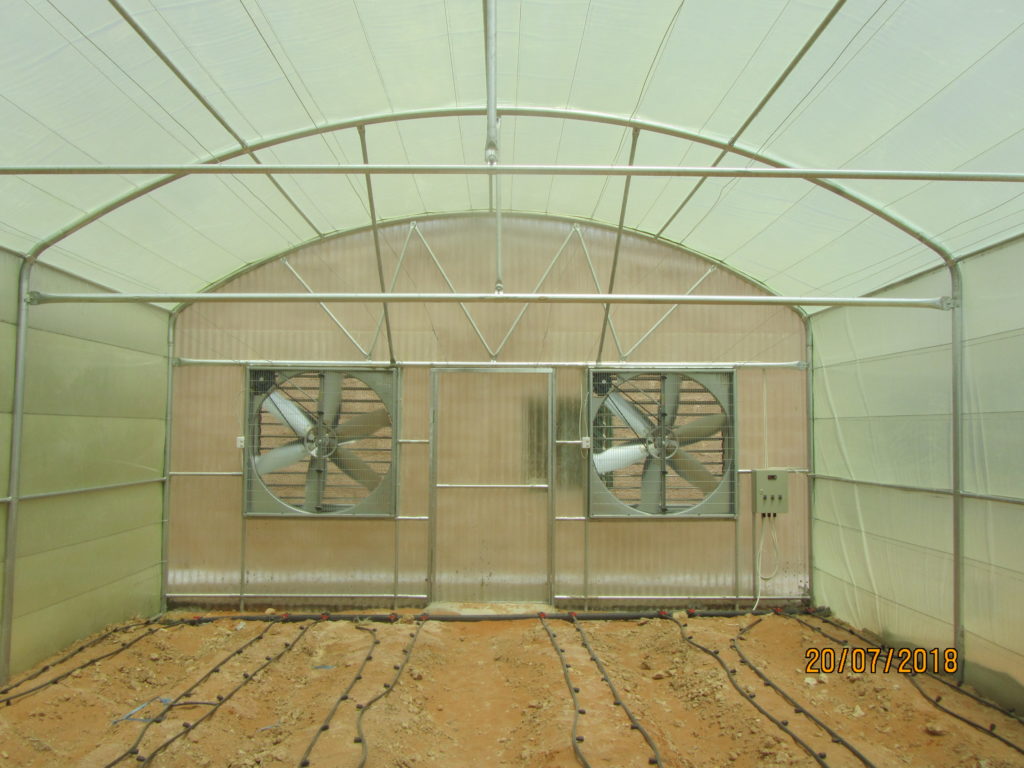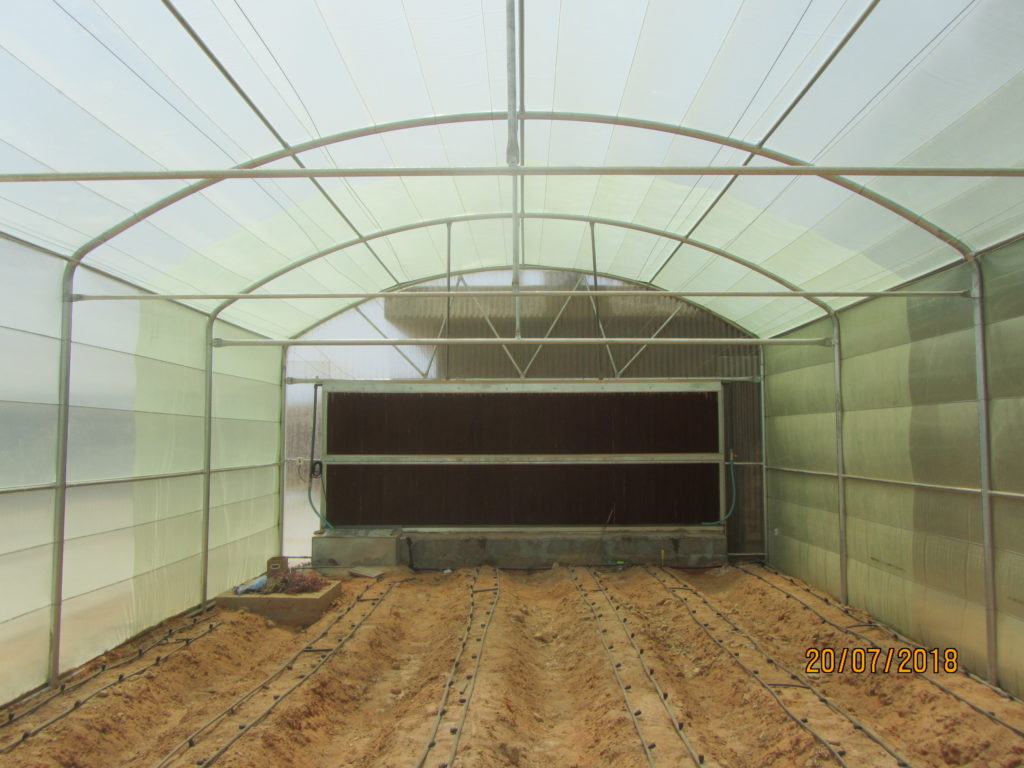 A rectangular house with a cooling system and features a roof in the form of an arc and covered with a plastic cover and a width of 5 meters.
The type of structure depends on the type of plastic cover used in the wooden structure and is used only where the wood is available cheaply and these are covered in any type of plastic and aluminum frame is often used with covers made of glass fiber reinforced with plastic. Plastic sheeting that is easy to form, such as polyethylene and polyvinyl chloride strips.
Plastic cover : Many types, but the best ones made of polyethylene.
Specifications:
Its thickness should not be less than 180-200 microns.
It has a light transmittance of 85–95%.
Resistant to ultraviolet rays so that plants do not get sun blight.
Less infrared transmittance for no loss of heat gained at night.