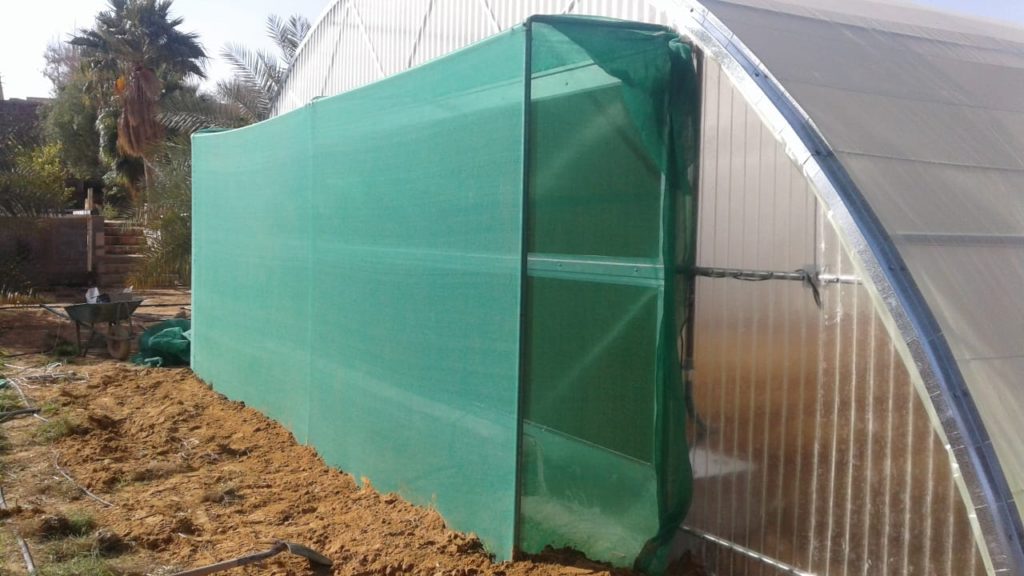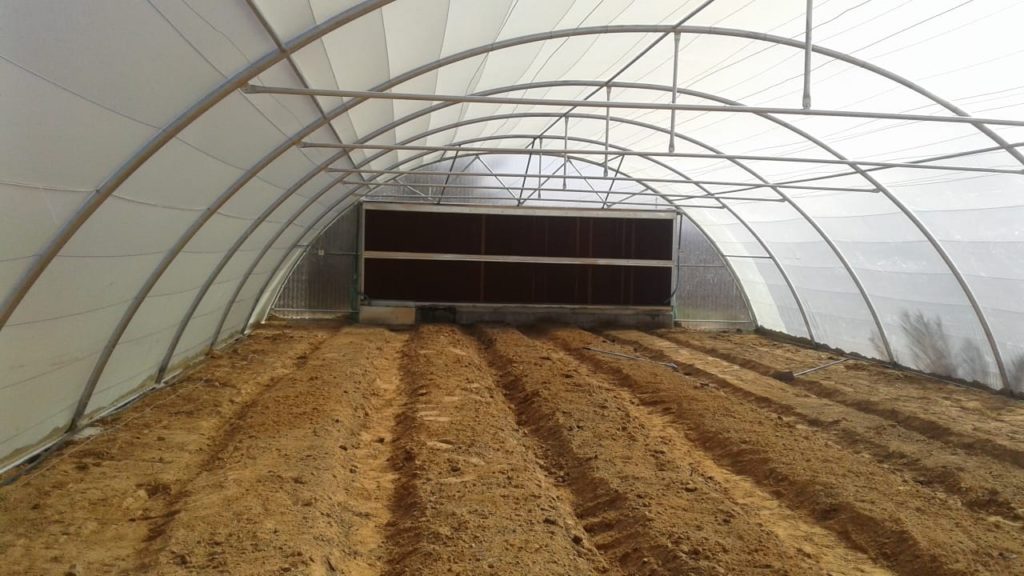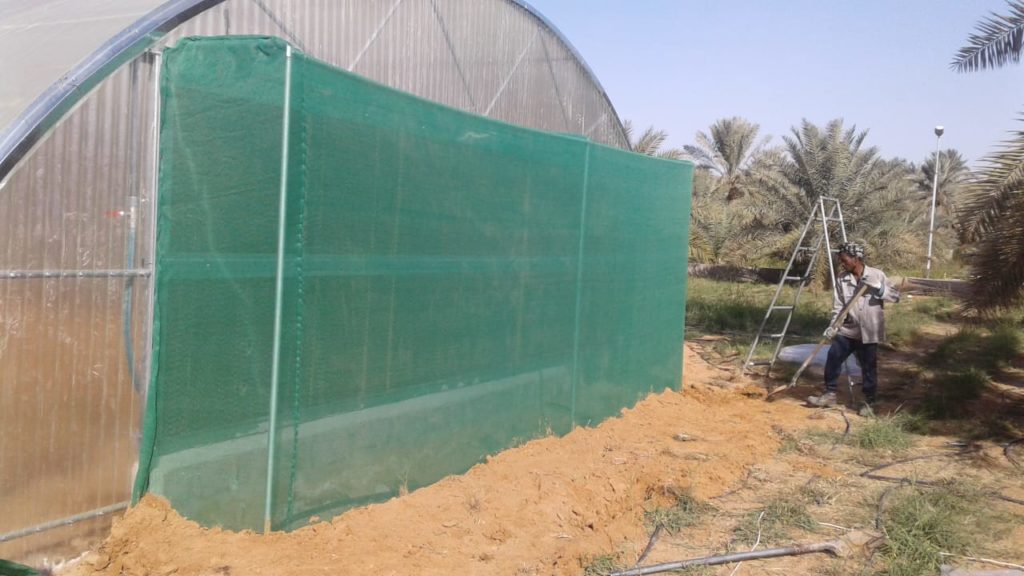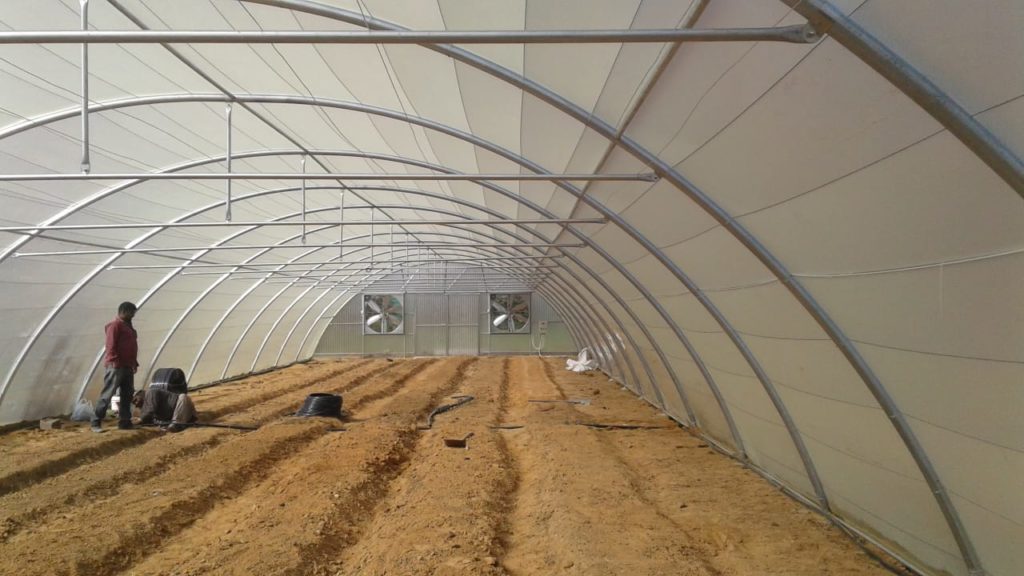 A greenhouse whose roof is made in the form of an arch so that the plants get maximum light, and the roof is covered with plastic cover and equipped with a cooling system.
Plastic sheeting is used because it is suitable for weather conditions. The plastic house consists of a number of stainless steel brackets that are coherent between them by means of parallel links to the ground surface. The plastic cover surrounds the metal structure from the outside and achieves the curved shape. The house has several advantages, the most important of which is to provide better wind resistance and achieve high efficiency to absorb and retain sunlight.
Arched houses are both large and small, the roof of the house shaped like an arch. As a result, plants get maximum light: sunlight dissipates above the roof surface. Thus, it is the most preferred alternative to global warming for those crops that need a lot of sunlight.